About Us
Ankeny Bark Avenue and Bark Avenue West are resort-style vacation facilities for dogs, providing dog boarding and dog daycare and combining homelike amenities with recreational, safe activity. Our inviting facility features a clean, secure and fun filled environment-exceeding kennel industry standards for dog boarding, grooming, and doggie daycare.  Our well trained, and dog loving staff provide the highest level of customer service and animal expertise to ensure the utmost in comfort, safety and happiness; All while providing owners with incomparable peace-of-mind.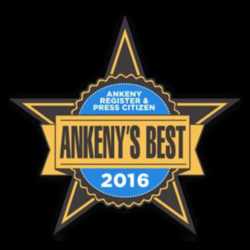 Our recently completed additions allow owners to choose from a variety of spacious dog boarding accommodations for their pets; ranging from traditional guest rooms to luxury suites. The energetic and consistent schedule makes sure dogs stay active with various options designed to fit every lifestyle.  We offer full service grooming, and our caring and gentle staff will make your pet's experience a happy one.  The dog daycare is a dog-friendly outlet to expend excess energy, socialize and exercise with other dogs.
We are a family owned business and focuses on making every pet feel at home.  Our flexibility and adaptability allow for us to meet every pet's individual needs.
I can't say enough "Thank you's" for the great attention and care I received at Bark Avenue. I won't be going anywhere else!
- Google Review