Day School at Bark Avenue Pet Resorts
Some dogs prefer a little more enrichment and exercise than they get in traditional doggie daycare, and our innovative Day School program is the perfect solution! With a rotating schedule of games and activities, there's always something fun and fulfilling happening in Day School.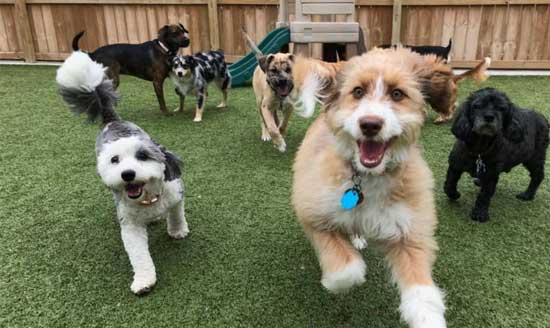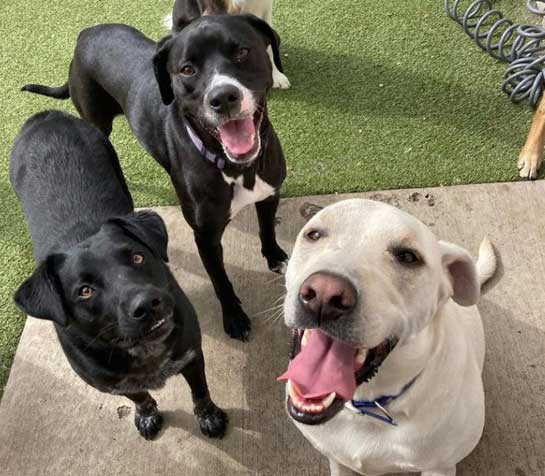 How is Day School Different from Dog Daycare?
While dog daycare provides dogs a place to safe play and exercise, Day School takes it a step further. The extra structure and educational activities are designed to exercise your dog's mind and body, strengthen their focus, and give them a constructive outlet for their energy. Due to the ongoing nature of the program, Day School provides a predictable routine for dogs. They'll get to see the same staff members each week, experience a variety of enrichment activities, and develop their skills. We make it a point to get to know the personality and preferences of each guest so we can provide the most customized experience possible.
Call one of our three locations to get started!
Day School attendees enjoy all the benefits of our regular daycare program including group or personal playtime, a private room for resting, and total staff supervision. What's special is each Day School dog also gets individual playtime with a staff member doing an enrichment activity each day. Here are just some of the activities your pup can enjoy:
Walking/jogging on the canine treadmill
Basic obedience practice including place, stay, down, and others
Fetch/free play in the play yards
Manners practice including sitting at doorways, leash walking, polite greetings and more
Obstacles such as jumps, ramps, and canine fitness equipment
Frozen Kong treats and other special goodies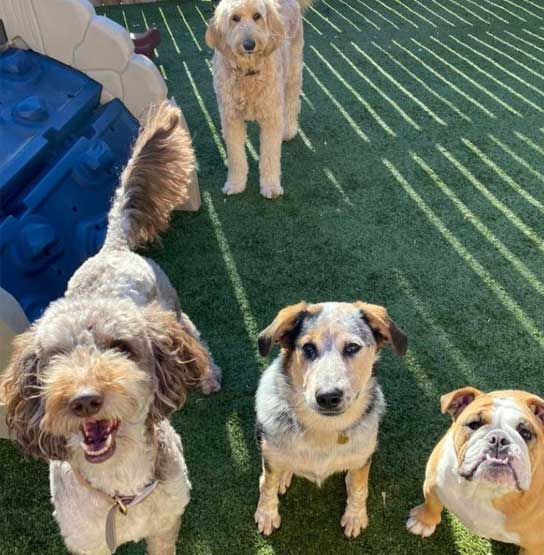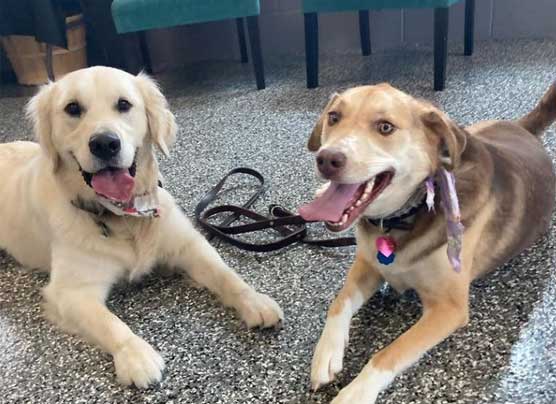 Who Can Attend Day School?
All dogs are welcome! Every Day School guest first joins us for a meet & greet. This gives them the chance to meet our caregivers and get familiar with our staff while we observe their play style and learn their personality. Day School is an ongoing program and because dogs thrive on predictable routine, we prefer guests visit Day School at least once a week.
To keep all our guests safe and healthy, dogs are required to be vaccinated for rabies, DHLPP, and Bordetella.