Professional Dog Training in Polk County
Does your dog pull on the leash?
Greet your guests by jumping on them?
Run away when you call?
Dogs are naturally intelligent and eager to learn—they just need to be shown the way to unlock their true potential! At Bark Avenue Pet Resorts, we'll design and guide you through a custom-tailored training program to address common challenges and help your dog be an even more amazing family member.
Our comprehensive programs are based on

industry-leading techniques

utilizing

positive-reinforcement

driven by real results

Your dog is even

guaranteed to benefit

from our program when it's closely followed and maintained

We have an

amazing success rate

addressing the most common training challenges including leash walking, jumping, and communication

We're proud members of the

Association of Pet Dog Trainers

and the

International Association of Canine Professionals

We have a

full staff to support your training endeavors

including ongoing support and customer service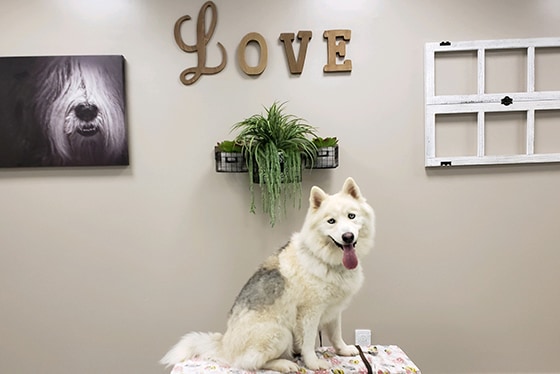 Free Training Evaluation
Step one is to set up your free evaluation at our training center. Before your visit, you'll receive a comprehensive questionnaire we'll use to determine the best approach. Then, you & your dog will meet one of our training specialists. We'll assess your dog's temperament and current skill level, keeping your training goals in mind. After discussing your challenges & goals, we'll develop a personalized training program just for you & your dog.
Call one of our three locations to get started!
At Bark Avenue Pet Resorts, we believe praise is the ideal motivator. With lots of affection, exceptional timing and positive reinforcement, our experienced trainers work in a way that's friendly & comprehensible to your dog.
Our trainers cherish the uniqueness of every dog yet understand each group and breed of dogs have common traits. We have designed programs for all breeds and ages. Each program has three main goals:
Teach your dog to respond to verbal commands using positive reinforcement
Teach you to continue training and improving your dog's positive behaviors beyond the classroom
Provide ongoing support and coaching to ensure your dog retains his new knowledge
Call one of our three locations to get started!
For All Your Training Needs
Our customized training programs are designed to help your dog master the most common obedience commands, including sit, stay, lay down, come, and heel. We'll also guide you through overcoming common challenges such as leash-pulling and jumping on people.
The owner is also a student in our training classroom. We'll teach you the best ways to continually support and improve upon your dog's training long after class has ended.
We're best known for our training camps, but we have options for all needs, including:
Basic & Advanced Obedience
Private Lessons
Lodge n' Learn
Call us today to schedule your free training evaluation!